Dramaturgy in Motion: At Work on Dance and Movement Performance
---
2015
---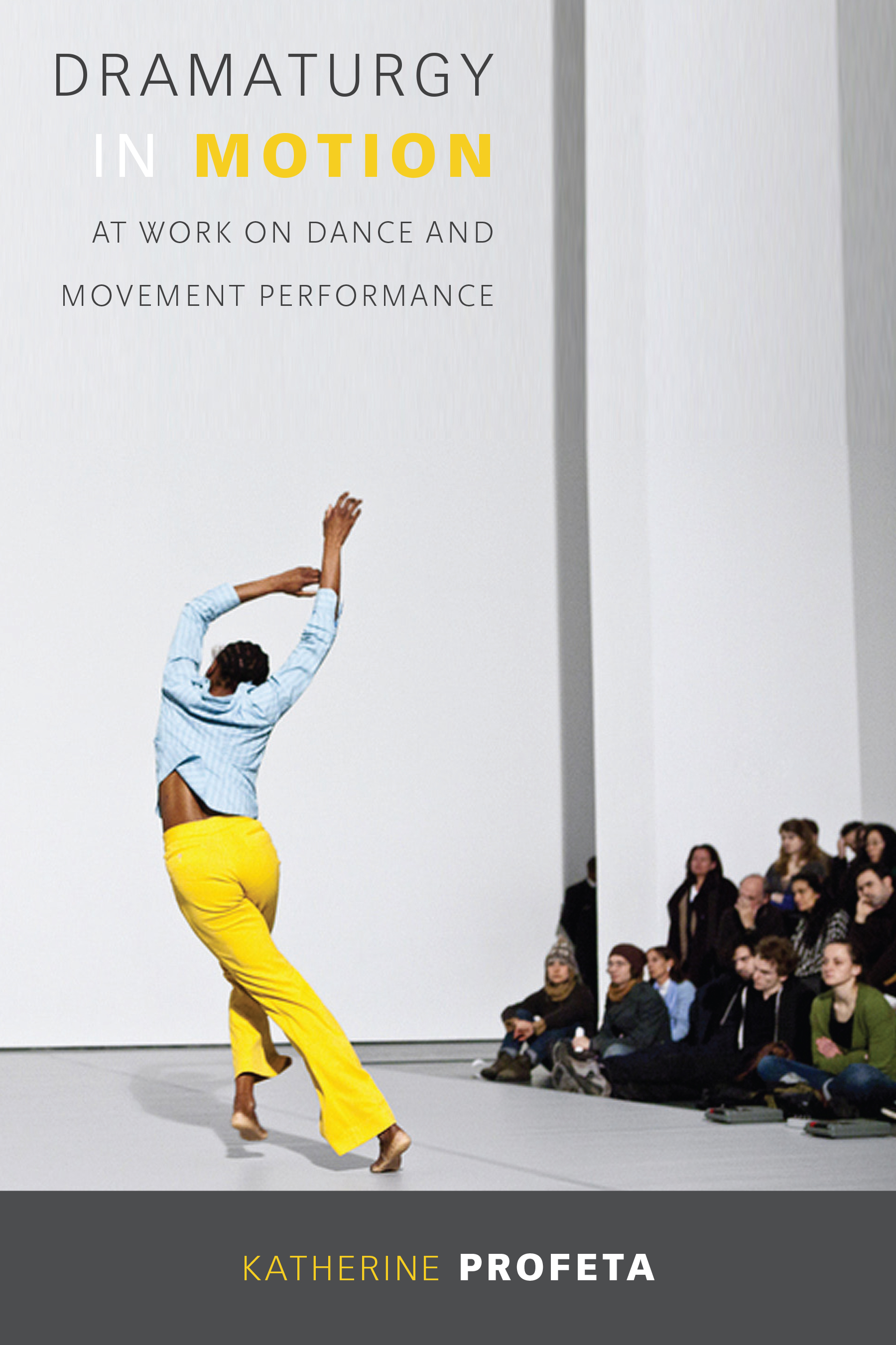 Author: Katherine Profeta
"Finally an answer to that vexed question, 'What is dance dramaturgy?' This is a brilliantly nuanced account of a new role in contemporary performance, drawing on an extended collaboration but relevant for the entire field." —Susan Manning, Northwestern University

Dramaturgy in Motion innovatively examines the work of the dramaturg in contemporary dance and movement performance. Katherine Profeta, a working dramaturg for more than fifteen years, shifts the focus from asking "Who is the dramaturg?" to "What does the dramaturg think about?" 
Profeta explores five arenas for the dramaturg's attention—text and language, research, audience, movement, and interculturalism. Drawing on her extended collaboration with choreographer and visual artist Ralph Lemon, she grounds her thinking in actual rehearsal-room examples and situates practice within theoretical discourse about contemporary dramaturgy. Moving between theory and practice, word and movement, question and answer until these distinctions blur, she develops the foundational concept of dramaturgical labor as a quality of motion. 
Dramaturgy in Motion will be invaluable to practitioners and scholars interested in the processes of creating contemporary dance and movement performance—particularly artists wondering what it might be like to collaborate with a dramaturg and dramaturgs wondering what it might be like to collaborate on movement performance. The book will also appeal to those intrigued by the work of Lemon and his collaborators, to which Profeta turns repeatedly to unfold the thorny questions and rich benefits of dramaturgical labor.
Katherine Profeta is an assistant professor in the Department of Drama, Theatre and Dance at Queens College of the City University of New York. She has been the dramaturg for choreographer and visual artist Ralph Lemon since 1997, as well as for numerous other choreographers and theater companies. She is also a founding member and choreographer with the theater company Elevator Repair Service.