Dancing the Popular
---
2010 | XXX
---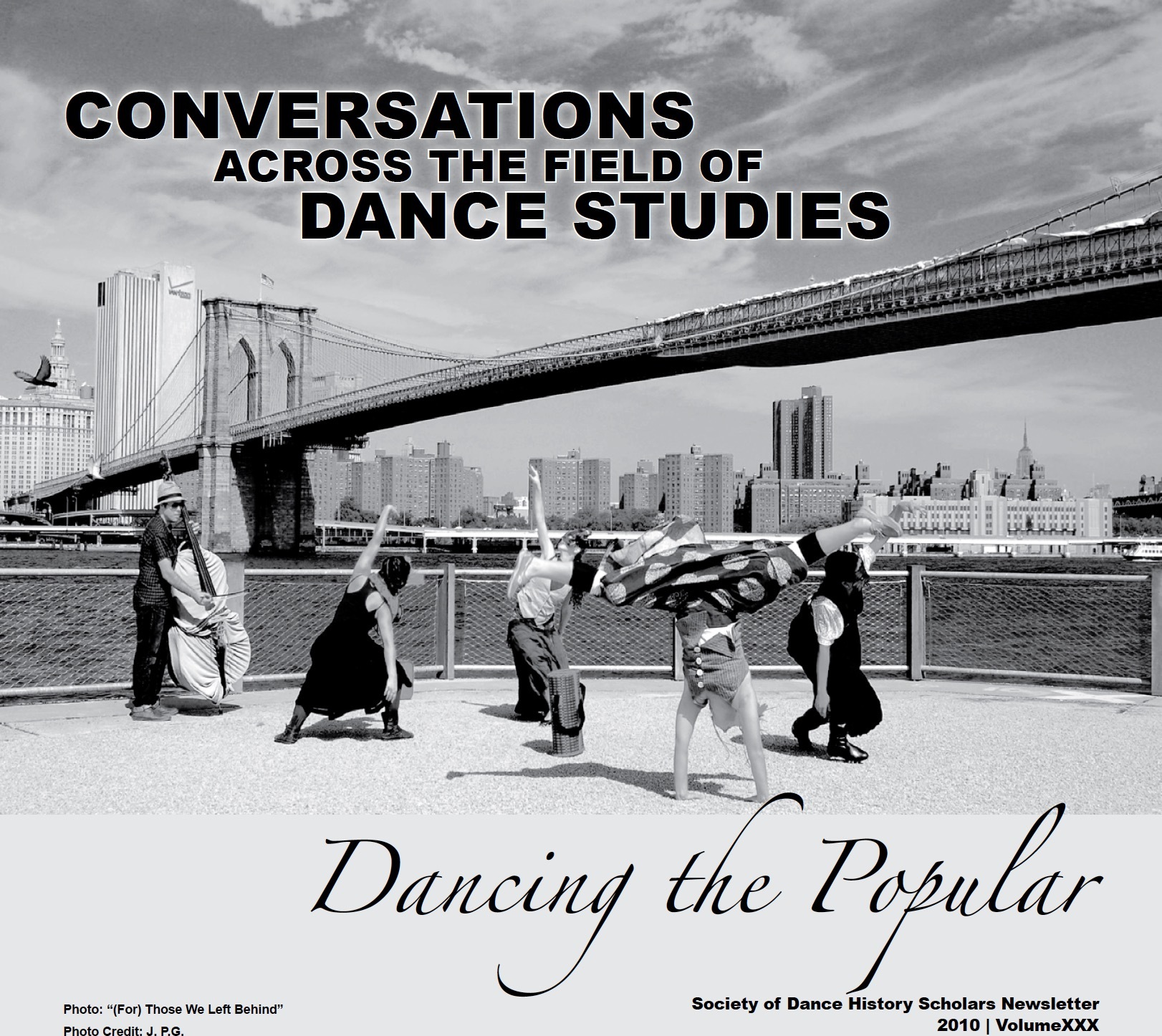 Guest Editor: Danielle Robinson
Chances are that all of you have practiced popular dance at some point in your lives-whether in a neighborhood dance studio or in front of your own television; in the audience at a music performance or in an urban' dance club. Given its prevalence and power, we have devoted a special issue of Conversations to explore the myriad ways in which popular dance might be conceptualized, experienced, and researched. We asked contributors:
Which dance is popular? Which is not? Why? Who decides?
How do popular dance forms challenge established understandings of choreography and performance?
How can we historicize and textualize popular dances so that they retain their improvisational qualities?
What happens when popular dance forms become integrated into our conceptualizations of dance history?
Why is popular dance relevant to the future of dance scholarship?
I was surprised and pleased by the range of responses we received from around the world - from artists and scholars alike - as well as new graduate students and veteran researchers. I wish we could have included them all.
The only stone that remains unturned in this volume, for me, is non- Western understandings of the popular in dance. None of the essays received go far beyond Western-based understandings of this issue, which perhaps tells us much about this idea's reach at the present time in dance studies. Hopefully this will shift in the future. The essays in this issue query the term "popular" from a variety of directions in relation to dance. Some are focused on research practices, others on a specific research project. Still others pursue the popular through more creative modes of expression. Taken as a whole, what is clear to me is that popular dance is more than a label for a discrete group of dances; it can also be a way of thinking about dance-one that stresses human experience, modes of production, mediation, and cultural politics. I hope that these pieces will inspire all of us to think with more depth and complexity about the nature of popular dance as a research and teaching focus, as well as a source for creative work and even a way of life.

Special thanks to the editorial board of SDHS for offering me the opportunity to guest edit this special issue and to the contributors who made my work a true pleasure. read more