Obituary: Dr. Jessica Berson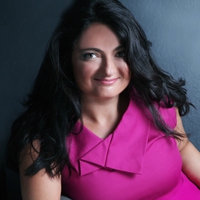 Jessica Berson 1972-2019
Jessica Claire Berson was born on May 14, 1972, in New York City. According to her mother, she began dancing in utero. Her first steps were at eight or nine months, but she never just walked—she was always up on her toes and charging forward. By eight years old, she had started dance classes at the Harlem Dance Studio. Further developing her interest in expressive movement, she began to study American Sign Language around the same age. Many years later, she would go on to file a successful petition that allowed ASL to fulfill the language requirement at Haverford College. At Haverford, she graduated with a double major in English and Dance while taking her dance classes at Bryn Mawr College.
After graduation, Jessica moved to Seattle, where she continued to dance and founded Anomaly, a dance company for teenage girls. From there, she went on to earn certification as a Laban Movement Analyst and, ultimately, her PhD in Theater and Drama at the University of Wisconsin-Madison. She wrote her dissertation, "Building Bodies Politic: Community Dance in the Contemporary United States," under the direction of Sally Banes. Jessica's ensuing academic career included positions at Grinnell College and Wesleyan University, a Lectureship in Drama at Exeter University in the United Kingdom, a year as acting director of the Dance Program at Harvard University, and many years as Lecturer in Theater Studies at Yale University, where she played a major role in designing the dance studies curriculum.
Jessica's writing focused on how embodied performance engages debates about sexuality, consumerism, and community. After so many years as a modern dancer, she worked as an exotic dancer while finishing her dissertation. This experience inspired her book, The Naked Result: How Exotic Dance Became Big Business, published by Oxford University Press in 2016, and named the 2017 Outstanding Book of the Association for Theatre in Higher Education. In 2017, she was awarded a Fulbright Fellowship to conduct research in London for a second book on intersections among dance, disability, and sexuality. She was in the early stages of this research when she received a diagnosis of metastatic breast cancer.
Jessica died on August 11, 2019, in Roslindale, Massachusetts. She was 47 years old.
She is survived by her husband, Matthew McDonald, and two sons, Leo and Henry McDonald, who live in Boston. Her blog on living with/dying from cancer can be found at https://www.cancersnake.com. Her academic publications can be accessed at https://yale.academia.edu/JessicaBerson, and samples of her choreography at https://vimeo.com/user9635410. Matthew maintains her facebook page at https://www.facebook.com/jessica.c.berson.
---
Celebrating Jessica Berson at Yale
Friday February 28, 2-4 pm

Dance Studio Broadway Rehearsal Loft 294 Elm Street New Haven, CT
Join us in New Haven for a gathering to celebrate the life and work of Jessica Berson (1972- 2019), hosted by the Performance Studies Working Group at Yale.

Between 2011-2016, Jessica made major contributions to building the dance studies curriculum at Yale. She designed and taught such new courses as "Theories of Embodiment," "Dance, Commerce, and Capital," and "Dancing Desires," and made her mark on the core course, "The History of Dance." In 2016, she hosted an extended residency for dance-theater artist Tim Miller, and in 2017 she studied dance and disability in the UK on a Fulbright Fellowship. An inventive artist-scholar and a warm and generous colleague, she danced, directed, and authored numerous articles and the monograph The Naked Result: How Exotic Dance Became Big Business (Oxford University Press, 2016).
We will gather together to read excerpts from Jessica's work and make space for anyone who wishes to say a few words in her honor. Afterward, we'll gather at The Study (1157 Chapel Street) for drinks.