New Publication: Footfalls from the Land of Happiness: A Journey into the Dances of Bhutan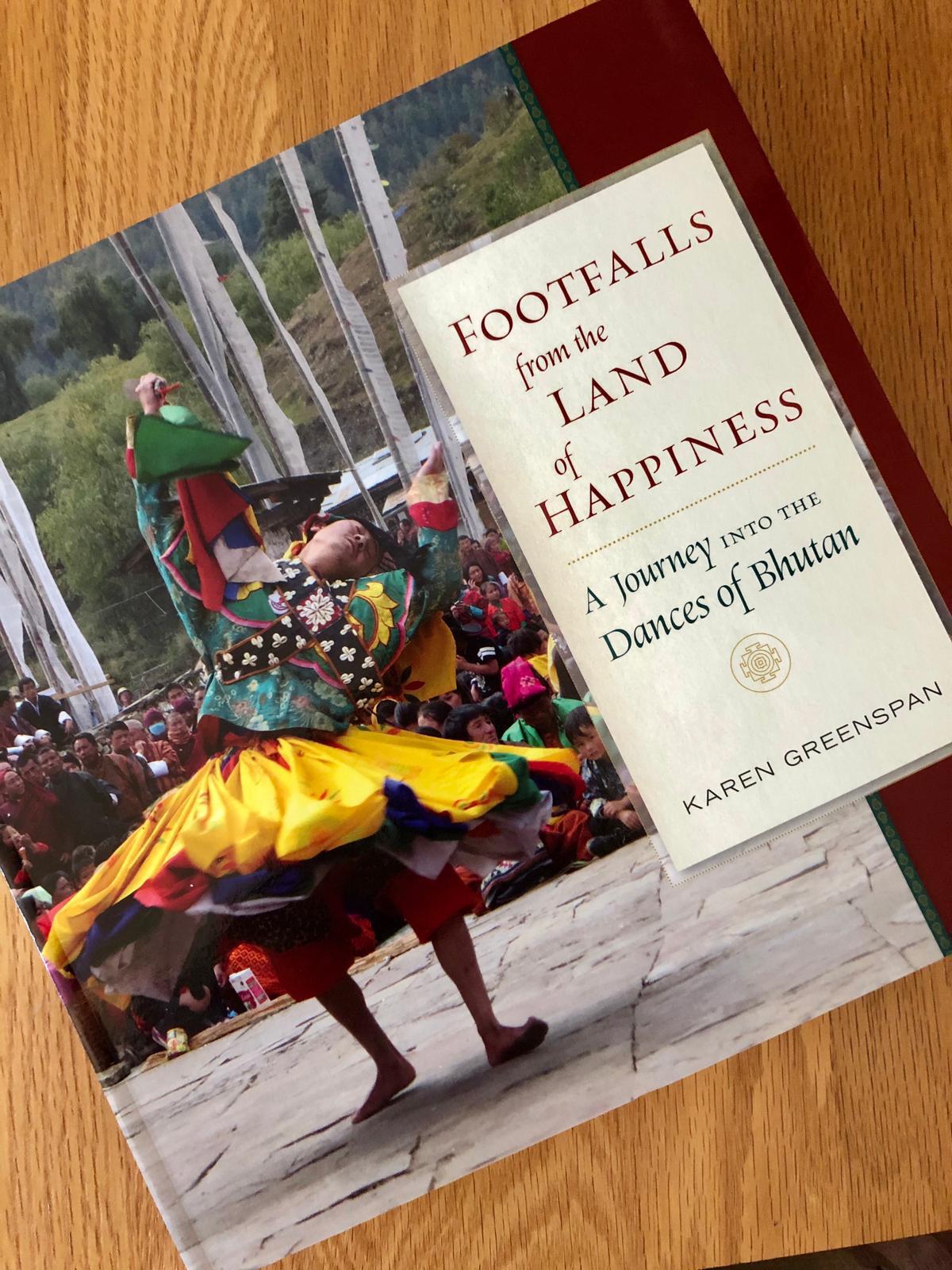 Descriptions of Bhutan's scenic Himalayan landscape, drama-filled history, politics, religion, and perspectives on life provide layers of contextual background for an understanding of this dance-suffused culture. Karen Greenspan accompanies the reader to specific Bhutanese festivals for a close-up view of the dances and rituals as well as interviews with dance masters, Buddhist experts, and dance practitioners from both monastic and lay communities. The unfolding account includes content-rich sidebars and 95 color-drenched dance photographs giving the fullest experience of the omnipresent culture of dance in Bhutan.
Karen Greenspan, Ed.