A Brief History of CORD
---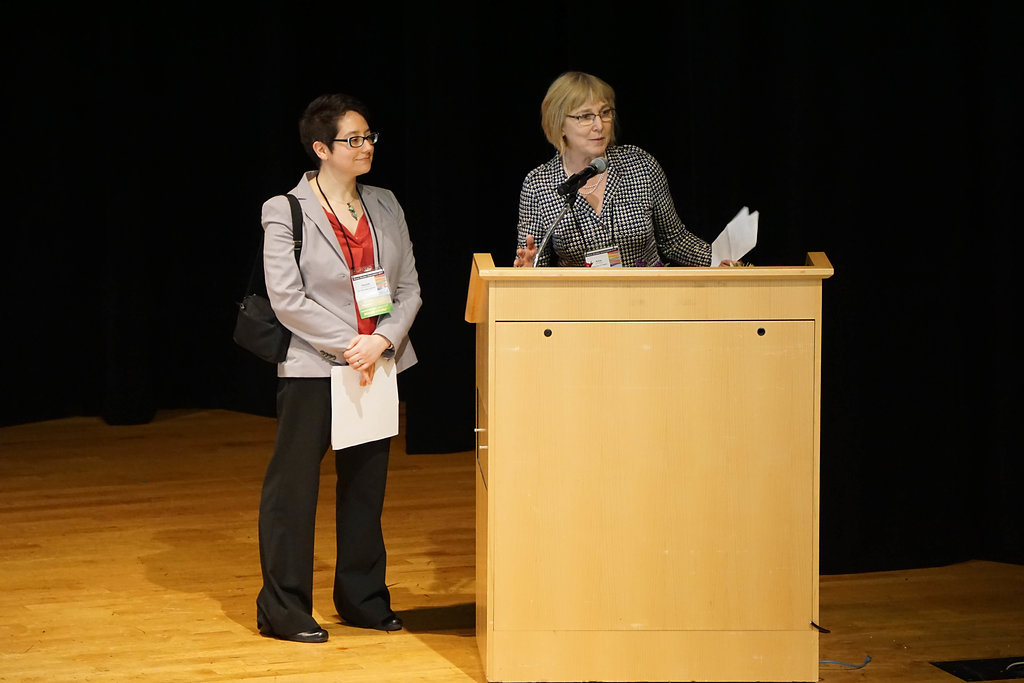 The Congress on Research in Dance (CORD) was an independent, non-profit 501©3 organization. An interdisciplinary organization with an open international membership, CORD's purposes were:
to encourage research in all aspects of dance and related fields;
to foster the exchange of ideas, resources, and methodologies through publications, international and regional conferences and workshops;
to promote the accessibility of research materials.
CORD was originally convened in October 1964 at the behest of Esther Jackson and Kathryn Bloom, Director of the Arts & Humanities Branch of the U.S. Office of Education when concern for dance research was beginning to burgeon. A Steering Committee comprised of Jeannette Roosevelt, Patricia Rowe, Lucy Venable, Lucile Nathanson, and Bonnie Bird organized the first Membership meeting and in early 1965, the twelve founding members:
Bonnie Bird, YM-YWHA
Harry Bernstein, Adelphi College
Nadia Chilkovsky, Philadelphia Dance Academy
Martha Hill, Juilliard School of Music
Lucile Nathanson, YM-YWHA
Patricia Rowe, New York University
Jeannette Schlottmann Roosevelt, Barnard College
Bessie Schoenberg, Sarah Lawrence College
Theodora Weisner, Brooklyn College
Lucy Venable, Dance Notation Bureau
Gertrude Lippincott
Genevieve Oswald
were joined by 56 other dance scholars and professionals from around the country when the Committee sent out a call for additional members. At the April 3, 1965, membership meeting it was decided that CORD should become a permanent committee.
A new Steering Board of 15 members (Martha Hill, Teddie Weisner, Lucy Venable, Gertrude Lippincott, Selma Jean Cohen, Marian Van Tuyl, Patricia Rowe, Bonnie Bird, Ruth Murray, Helen Alkire, Fran Dougherty, William Bales, Alma Hawkins, Bessie Schoenberg, and Genevieve Oswald) who "now has before it the task of defining the purposes, organizational structure and specific operation of CORD to assure its future effectiveness" was elected as a result of the decisions made at the April 1965 meeting. The Steering Board held its first planning meeting on October 30, 1965, at the Loeb Student Center on the campus of New York University. It was incorporated in 1969 as the Committee on Research in Dance in the State of New York with membership open to individuals and institutions and was housed by New York University. Its name was changed to the Congress on Research in Dance in 1977.

CORD's initial years were spent gathering together and encouraging dialogue between dance professionals working in disparate parts of the United States. Over the years, CORD's membership has become increasingly international in scope and its institutional members include colleges, universities, and libraries around the world as well as from the United States. A broad range of interests is represented by these members which includes dance techniques, choreography, performance, history, anthropology, education, therapy, phenomenology and other areas of philosophy, semiotics, feminist criticism and theory, somatics, notation systems, kinesiology, dance criticism, and dance medicine, to name a few. CORD drew its individual and institutional membership from all 50 states, 56 countries, the District of Columbia, Puerto Rico and the US Virgin Islands' CORD also worked with other professional organizations such as the Association for Theatre in Higher Education, the Society of Dance History Scholars, Dance Critics Association, National Dance Education Organization, Society of Ethnomusicology, and the National Dance Association to provide members unique opportunities to network with others in and outside the field of dance.